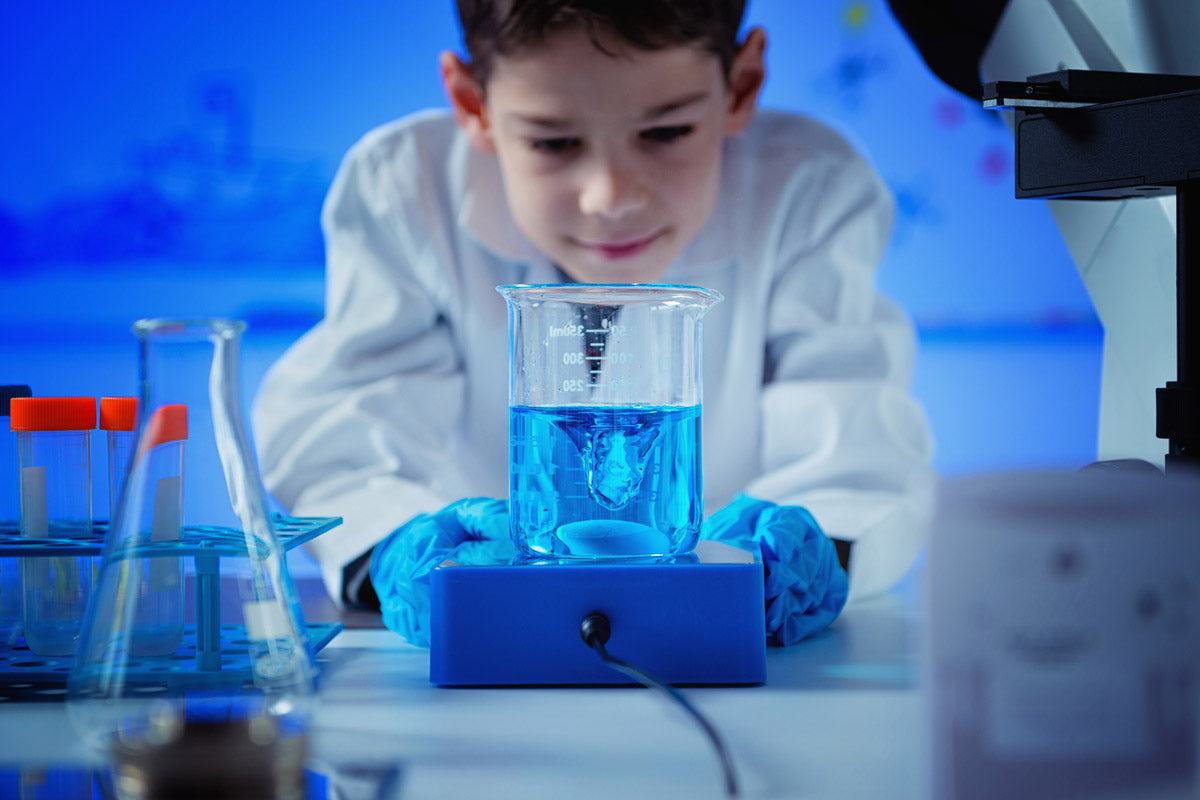 At My Discovery Lab we are passionate about creating STEAM (Science, technology, engineering, arts and mathematics) learning experiences for young children.  With a rapidly changing world and the advances in our current use of technology – how do we prepare our young children for the future?  The answer lies in equipping them with the skills for the 21st century by training them to effectively think for themselves, to solve problems by creatively using new ideas. 
STEAM learning can start at home and we have used our educational experience to provide parents with the simple tools to start their children on this exciting learning journey.   All our boxes compliment the science curriculum and we have differentiated our boxes (meaning they are age appropriate) to what they will be studying at school.  Our main priority is to show that developing these skills can be done in such a fun way that families can delight and discover together!
It is full STEAM ahead for Nichola Fisher, the My Discovery Lab creator as she aims to improve this education in schools too.  A unique schools collaboration programme has been developed where schools benefit from promoting My Discovery Lab with commission from sales paid back into school funds.  These collaborations include free assemblies, prizes for STEAM excellence, parent workshops, and supporting schools with their STEAM curriculum.
Researchers at Khalifa University discovered last year that a worryingly large percentage of teachers in the UAE never received pedagogical training in STEM subjects, which include Science, Technology, Engineering and Mathematics. The teachers most in need of this training are Primary teachers, who, unlike their counterparts in Secondary, tend to be non-specialist in these subjects.

The recent move in the US then the UK from STEM to STEAM, to include the Arts is a recognition of the importance of a more integrated approach to education. This is seen as a positive move in education. Not only does it encourage teachers, especially at Primary, to explore creativity and sensory learning within traditional "STEM" subjects, but, more importantly, it prepares young inquisitive minds for creative technical careers in a technologically advanced future.

The biggest challenge is to train primary teachers to deliver awe-inspiring STEAM content to young learners.  As such, Rock it Science (My Discovery Lab sister company) have designed a hands-on training course called the E's of STEAM. We encourage teachers to Engage with a sensory activity that captures the learners' imagination, allowing them to Enquire, to pose a question. They are then left to Explore, to answer this question. Only then will they be able to Explain their results and Evaluate them. 
To deliver this message, we feel that it is important to train teachers in the same way that they are expected to teach: with minimum words and maximum sensory experiences.
Rock it Science also design and deliver bespoke STEAM shows and workshops for young children in the UAE.
Please contact Nichola Fisher on info@mydiscoverylab.com or info@rockitscienceparties.com to find out more.